A Leave In Conditioner, aka 'no-rinse or 'leave-on conditioners,' is applied to your hair after you've washed it and before you style it. They're most commonly used on towel-dried hair.
They aren't rinsed out like conventional conditioners. Leave-in conditioners add moisture to your hair while also protecting it from damage and detangling strands.
Leave-in conditioners are for nearly all hair types — curly or straight, natural or color-treated — but they may be especially beneficial if you have dry, damaged, or curly hair. If you use heat-styling equipment like curling or straightening irons, they may come in handy.
Best Leave In Conditioners
If your hair hasn't been cooperating recently, it's likely that it just needs a decent leave-in conditioner. Leave-in conditioners may appear to be unnecessary (mainly if you're already using a rinse-out conditioner), but they are and in the greatest possible way. Consider what your hair goes through after you get out of the shower: rough towels, rough pillows, combing, brushing, heat styling, twisting, tying, maybe bleaching — it's a recipe to cure dryness and damage, and leave-in conditioners are one of the simplest methods to protect your hair from it all. Here are 15 great leave-in conditioners that will make your hair smoother, shinier, healthier, and happier over time.
Pattern Beauty Leave-In Conditioner, 9.8 oz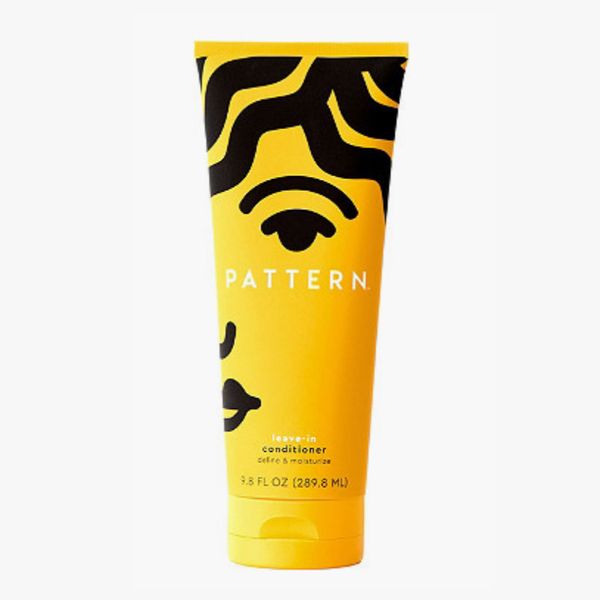 This lightweight leave-in is an excellent pick-me-up for curls that have lost their form. Instead of overwhelming curls with additional weight and residue, it fills them with just enough water to return them to their regular, bouncy selves. Every successive hair flip will emit a fresh, clean smell similar to that of a fine candle.
Light on your curls $25
SheaMoisture Jamaican Black Castor Oil Strengthen & Restore Leave-In Conditioner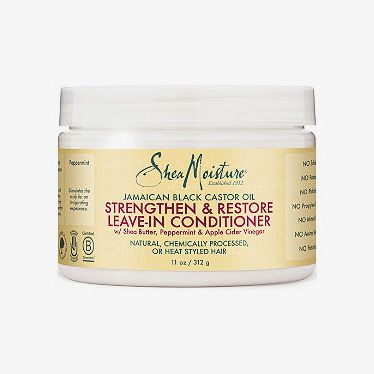 Leave-in Conditioner for Tighter Curls – $26 for 2
A leave-in conditioner is an absolute must for anybody with curly hair. This rich mix contains plenty of moisturizers, including the perennial favorite shea butter, to combat frizz and breakage in tighter curl patterns, thicker textures, and heat-styled hair without needing to use an entire container of product in one application.
Pantene Smoothing Combing Cream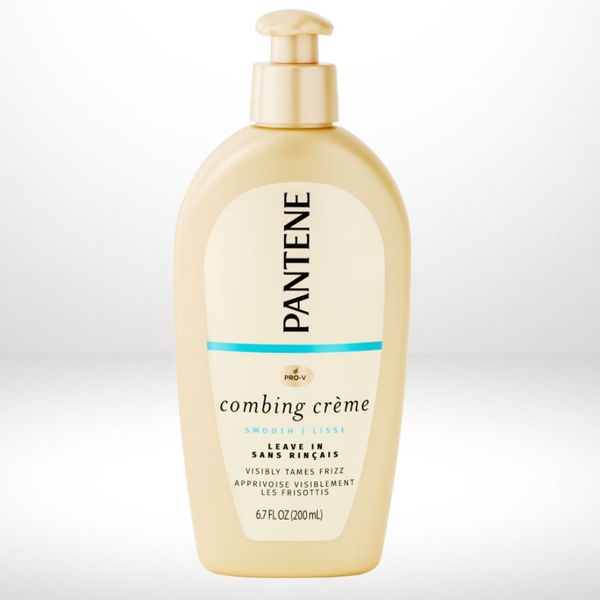 Every day of Gwen Stefani's golden life, she has had this product in her hair. It's labeled a "combing creme," but it's more of a "smooth and supersoft hair cream." Danilo, her hairdresser, uses it to style and condition her hair, putting a bit on each strand before curling it.
The Best Drugstore Leave-in Conditioner – $16 now 6% off
Ouidad Moisture Lock Leave-In Conditioner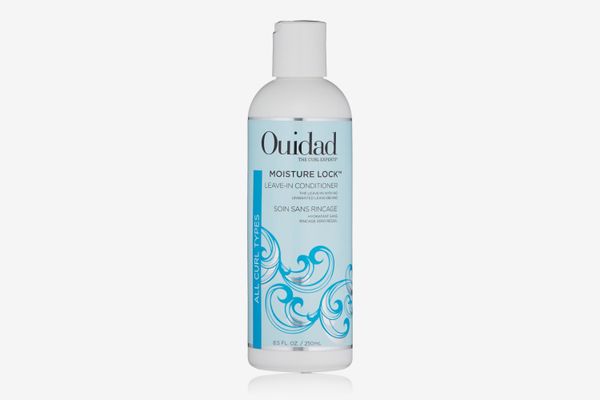 This lightweight leave-in treatment from Ouidad's curl specialists is ideal for looser curls and waves that struggle to live up to their full potential, especially when annoying things like humidity get in the way.
Best for Waves – From $10
It's a 10 Miracle Leave-In Product

This leave-in has become a cult favorite because of its capacity to do a million things (smooth, detangle, add shine, color-protect, and heat-protect) in a convenient spray form. It may be spritzed on damp or dry hair to swiftly offer advantages in times of need, making it ideal for on-the-go use. For example, after they're back on land, some stylish surfer girls credit it with preserving their hair from sun, wind, and salt damage.
Cult Classic – $19 now 21% off | From $15
Olaplex, No.6 Bond Smoother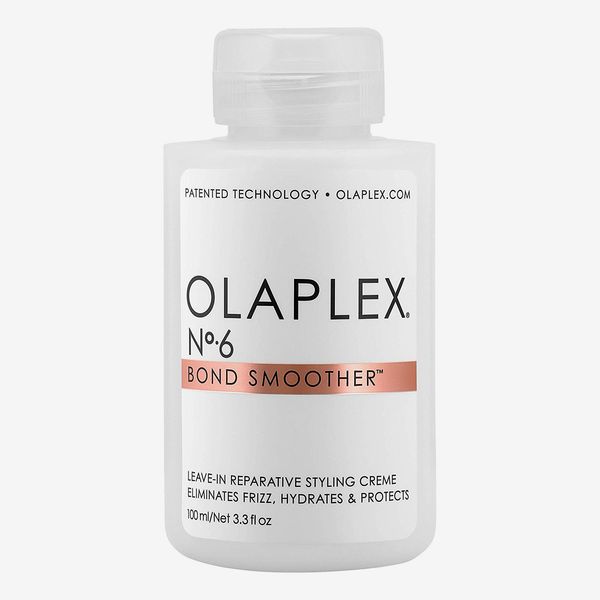 My sympathies if you're experiencing brittle strands and breaking, and don't hesitate to use this leave-in cream. It's part of a cult-favorite hair-repair system that's praised by professional stylists, celebrities, and critics for its capacity to relink the hydrogen-sulfur bonds that can break when you heat style, chemically style, color, or bleach your hair. A little goes a long way with this stuff, and you'll want some on hand if you're dealing with anything more severe than a split end or two.
The One That Does Damage Control – $28
Best way to apply a Leave In Conditioner
After you are done with shampooing, use a leave-in conditioner as a regular shower conditioner, but you can use both if you wish – especially if your hair is extremely dry or damaged.
When your hair is still moist, it's ideal for applying the product. For best results, follow the procedures below, but make sure you read the directions on the bottle:
Rinse your hair well after shampooing it in the shower.
Do so after thoroughly rinsing your hair if you wish to use a regular conditioner in the shower.
To eliminate excess water, gently pat your hair dry with a towel after exiting the shower.
Apply a small quantity of leave-in conditioner to your hair, following the directions on the package.
To untangle your hair, brush it with a hairbrush or a comb.
Let the hair air dry or be styled as desired.
For all hair types, the procedure is essentially the same. If you have dense hair compared to someone with thin hair, you may need to apply an extra leave-in conditioner.
For curly or thick hair, a wide-tooth comb might assist in spreading the conditioner more evenly. If your hair is splendid, you might want to use the leave-in conditioner on the ends.
Look to your hair for answers when it comes to frequency of use. Continue to use a leave-in conditioner if your hair looks and feels healthy and you're using it every day. However, if your hair becomes excessively greasy or limp, you should apply it less frequently.
The advantages of using a leave-in conditioner
The significant advantage of utilizing a leave-in conditioner is that it adds moisture to the hair, which improves its general health.
The Leave-in conditioner is good for all hair types.
Here's how to do it:
People with dry hair will benefit from a leave-in conditioner since it may offer essential moisture. Damage, frizziness, and breakage can all result from dry hair.
Consider focusing the leave-in conditioner on your ends if they are dehydrated.
Frizzy hair
Curly hair is often dehydrated. Even if you take good care of your hair, if you live in a hot, humid, or arid area or spend a lot of time in the sun, you may notice that it becomes frizzier.
By providing moisturizing to the hair and smoothing it out, a leave-in conditioner can help battle frizziness. Because the leave-in conditioner covers the hair, it protects it from the sun's heat and other harsh elements.
Damaged Hair
Hair is readily damaged by hot styling equipment, bleach, dyes, chemical straightening, or perms, and by regularly pulling it back into ponytails or braids.
These activities may cause hair to become frizzy and dull by damaging the hair shafts. When applied before using styling or using heat tools, a leave-in conditioner protects the hair. It can also help to keep hair moisturized.
Hair that is coarse or curly
The added moisture supplied by the leave-in conditioner may assist curly, coarse, and textured hair. Curly hair is prone to dryness and always requires more hydration. It is because your scalp's natural oils take longer to travel down the length of your curls.
Applying a leave-in conditioner and combing it into the length of your hair can help your curls look healthier and more defined with less frizz.
Bleached or Colored Hair
If your hair is bleached or colored, it will probably have some damage. Use a leave-in conditioner made for color-treated hair, which will help lock in color and improve hair gloss.
Fine hair
You may find that regular conditioners weigh down your hair for fine hair, making it flat and heavy. The Leave-in conditioner is more lightweight, but they still provide the extra shine and moisture that your hair needs.
If your hair is fine or limp, use a leave-in conditioner instead of a regular conditioner.
Regular vs. leave-in conditioners: what's the difference?
Leave-in conditioners are usually made to be lighter than conventional conditioners that you rinse off in the shower. It keeps the hair from being weighed down. Instead of forming hard connections, these products give a detangling action that aids in combing and keeping your preferred style. That's why they're usually utilized just before your hairstyle.
Precautions | And possible adverse effects
There are a few drawbacks to using leave-in conditioners.
Although allergic responses to the chemicals in leave-in conditioners are rare, they do occur. If the product irritates or burns your scalp, rinse it off right away and stop using it.
Avoid getting any leave-in conditioner in your eyes since it might irritate you. Make sure to rinse your eyes with cold, clean water if this happens.
Avoid using any leave-in conditioner on your face if you have acne problems.
If you have naturally oily hair that gathers product buildup, you may want to avoid using a leave-in conditioner. Low porosity hair, or more thick and greasy hair and takes longer to dry, is common in people with oily hair.
How do you choose a leave-in conditioner?
It might be difficult to pick the best product for you when so many alternatives are on the market. Avoid products that include alcohol or colors as a general rule, as they might cause dryness.
Silicones (such as dimethicone) and glycerin are common ingredients in leave-in conditioners, which help preserve and coat the hair without adding weight. You may also include natural oils, plant extracts, and vitamins.
Step one is to figure out what kind of hair you have: curly, straight, fine, thick, damaged, or colored. Because many leave-in conditioners are created for certain hair types, it's crucial to read the label before purchasing. As a general rule of thumb:
Look for a product offering heat protection; if you use heat-styling equipment on your hair, such as flat irons or curling irons.
If you color your hair, search for a leave-in conditioner designed to keep the color from fading.
For fine hair, choose a lightweight leave-in conditioner or one that also provides volume.
Look for a creamy leave-in conditioner with a lot of natural oils if you have curly hair.
Conclusion paragraph: We hope this blog post has given you the information and inspiration to find your perfect leave-in conditioner. Whether it's for dry, curly, thick, or straight hair – we want you to have what works best for you!