Every woman faces menopause, a natural biological process at some point in her life. The body undergoes multiple physical changes as it reacts to shifting hormone levels during this time. During menopause, older women experience unpleasant symptoms such as hot flashes, mood changes, and insomnia. Another common occurrence is hair loss.
Women's hair loss is usually more subtle than men's. The majority of women have overall hair thinning rather than visible bald spots. The front, sides of the head, or the top may be thin. During brushing and showering, hair may also fall out in huge clumps.
Hormonal Imbalance
Hormonal imbalance decreases estrogen and progesterone production and leads to hair loss during menopause; according to research. These hormones promote rapid hair growth and keep the hair on the head for more extended periods. When estrogen and progesterone levels fall, hair grows more slowly and becomes significantly thinner. A decrease in these hormones causes an increase in the synthesis of androgens, which are a category of male hormones. Androgens cause hair follicles to shrink, resulting in hair loss on the scalp. However, in rare situations, these hormones can cause additional hair to grow on the face. It is why some menopausal women develop facial "peach fuzz" and little chin hair sprouts.
The cause of hair loss in menopausal women is almost often related to hormonal changes. However, other more variables can contribute to menopausal hair loss. Extreme stress, illness, or a shortage of critical nutrients are examples of these. Thyroid tests or a complete blood count are diagnostic blood tests that can help rule out other reasons for hair loss.
Hair loss can make people self-conscious about their physical appearance, but it is not a permanent issue. You can also make efforts to treat hair loss and increase the condition of your hair. Keep these tips in mind to keep your hair healthy and strong during menopause.
1. Decrease stress | Older Woman Tips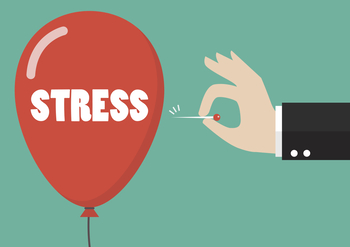 It is crucial to keep stress levels under control to avoid hormonal imbalance. Reduced estrogen production can disrupt brain chemistry, resulting in mood swings, anxiety, and sadness. Yoga and other breathing relaxation methods, on the other hand, are particularly useful in combating menopausal symptoms. Regular exercise might also help alleviate stress.
2. Begin Moving | Older Woman Tips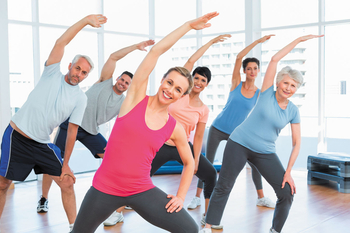 Exercise is the key to a healthy lifestyle. When you incorporate exercise into your routine, you will feel stronger and happier. It also helps prevent other menopausal symptoms, such as mood fluctuations, weight gain, and insomnia. All of these variables contribute to hormonal balance, which supports healthy hair growth.
Choose a sort of exercise that is comfortable for you. Consider going for a stroll with a friend, joining a gym, or going for a run.
3. Eat Healthily | Older Woman Tips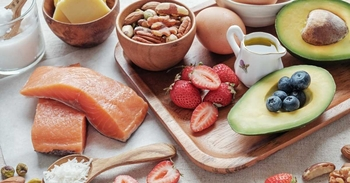 Your best defense against hair loss is to eat a well-balanced, low-fat diet. Make sure to eat a variety of nutritious grains, fruits, and veggies in each meal. It is also critical to include mono-saturated oils in your diets, such as olive oil and sesame oil. Having green tea and taking vitamin B6 and folic acid pills may also aid in the restoration of hair growth. Essential fatty acids are also crucial in sustaining hair health. They can be found in the foods listed below:
salmon
tuna
linseed oil
walnuts
almonds
4. Hydrate As Much As Possible | Older Woman Tipcs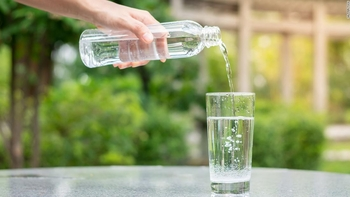 For your body to function correctly, it must be well hydrated. Drink plenty of water throughout the day and avoid juices, sodas, and other flavored drinks that contain more sugar than your body requires. The quantity of water needed varies from person to person and is determined by various factors such as overall health and activity intensity. However, as a general rule, you should aim for eight 8-ounce glasses of water every day.
5. Give Heat Tools A Break | Older Woman Tips
Heat equipment, such as hairdryers and straightening irons, should be avoided to avoid drying and breakage. Extensions and other style practices can potentially weaken your hair and result in premature hair loss. Go for an all-natural hair color if you must dye your hair. Artificial chemicals used in dyes and perms can harm the health of your scalp and hair. When washing your hair, always use a nourishing conditioner to maintain your scalp healthy and promote healthy hair growth.
If you swim, wear a swimming cap since chlorine can cause hair damage. When spending extended periods in the sun or wind, it is critical to wear a hat to protect your hair from drying and breaking.
6. Discuss Your Medications with Your Doctor | Older Woman Tips
Some drugs cause hair loss as an adverse effect. Consult your doctor if you are experiencing significant hair loss and suspect that your medication is to blame. Your doctor should switch you to a different type of medication with no documented side effects. Do not stop taking your prescriptions until you have spoken with your doctor.
4 Nutrients that Older Women should Consume for Healthy Hair During Menopause
These four nutrients can be great additions to your diet.
Protein
Keratin is a protein that is the building block of your hair, and while it is not directly found in food, the amount of protein in your diet directly impacts its synthesis. Shortage of protein in your diet can have long-term consequences for your hair health, particularly throughout perimenopause and menopause. Keratin is composed of amino acids, which your body obtains from protein-rich meals like red meat, beans, seafood, eggs, and milk, as well as vegetables like kale and asparagus.
C vitamin
Vitamin C is a substance that never runs out and is critical for maintaining healthy hair after menopause. It can not only support healthy hair development but also boost regrowth following hair loss. Vitamin C is a tiny molecular organic acid known as ascorbic acid, specifically L-ascorbic acid. It means that when this nutrient is added to hair products such as shampoo, it can be efficient at removing mineral buildup and therefore improving your hair's ability to absorb moisture, thereby improving hair health. It is also efficient at preventing hair damage because it functions as an antioxidant, removing free radicals and protecting the proteins in hair from structural damage.
A vitamin
Another wonder vitamin, Vitamin A, can accelerate cell regeneration and synthesis. As a result, a deficit might have a direct impact on maintaining healthy hair after menopause. It is essential for moisturizing your hair and preventing it from becoming brittle.
Fats
There has been disagreement regarding how much fat to include in your diet for many years, although it is widely recognized that you need good fats in your diet. You risk harming your hair if you don't because these healthy fats give your body linoleic acids and long-chain poly-saturated fats, which are necessary for hair structure. Salmon, flax seeds, and olive oil are all terrific options if you're seeking healthful fats to add to your diet.
Bottomline
If you are facing hair loss, you must consult with a medical practitioner to determine the cause of the problem. If a hormonal imbalance causes it, BHRT treatment may be the solution! Learn more about BHRT by clicking here. These nutrients can assist in promoting healthy hair throughout menopause and, as a result, could be beneficial additions to your regular diet!